Choose the most suitable E-bike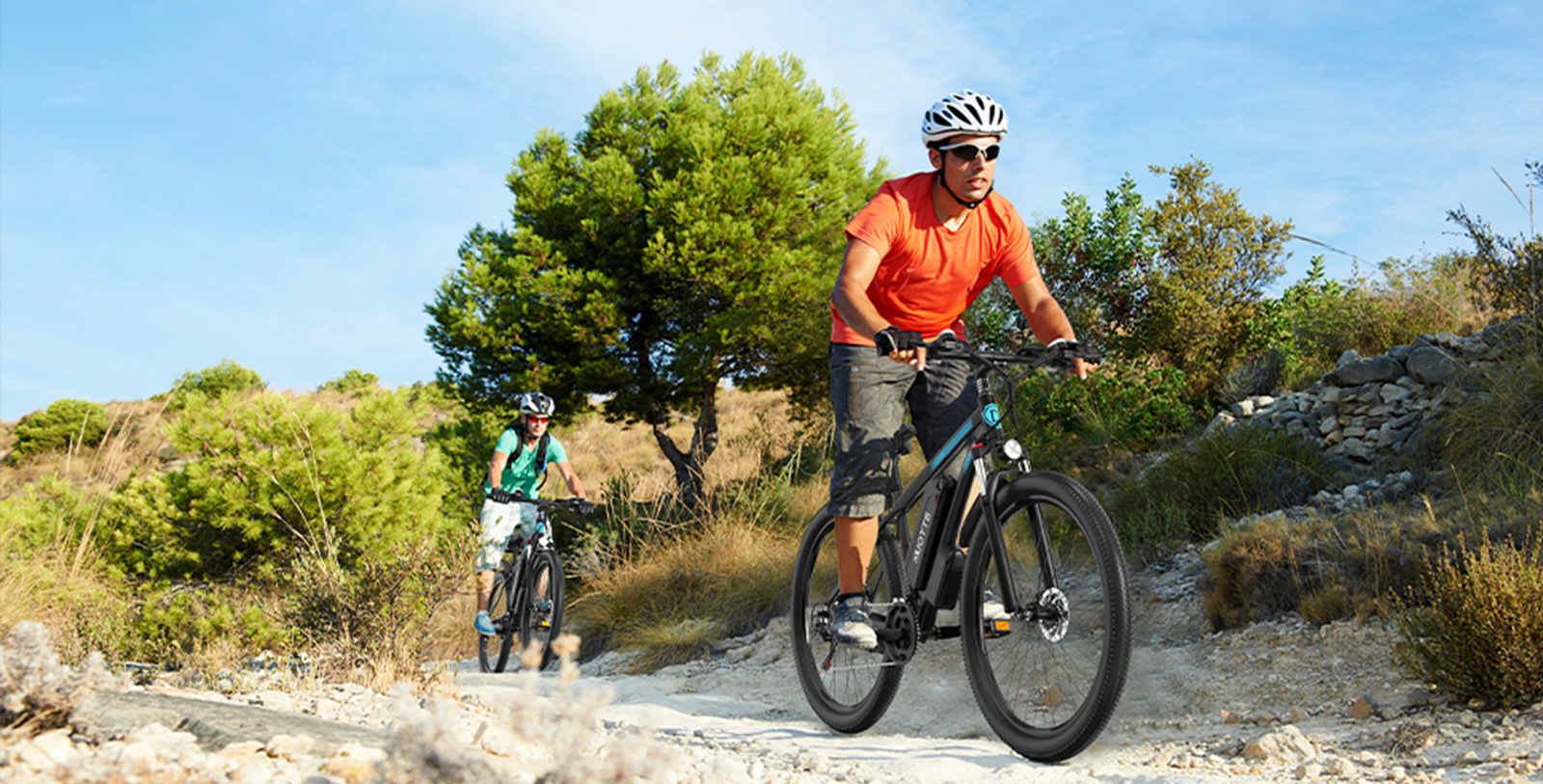 Electric Bike Shopping Guide
Choosing the Most Suitable Eco-Friendly Ride
It is becoming increasingly evident that protecting the natural environment is crucial, and people are seeking more eco-friendly options for their daily commutes. Electric bikes have gained popularity as an eco-friendly means of transportation in recent years. However, with various types and technical details, purchasing one can be overwhelming. In this shopping guide, In this shopping guide, we will provide you with key considerations to help you choose the most suitable electric bike for you.
Step 1: Understand Your Usage Purpose
Before buying an electric bike, clarify your intended usage. Different types of electric bikes are suitable for different scenarios:
Electric Commuter Bikes:Ideal for city commuting and avoiding traffic congestion. These bikes are usually lightweight and easy to carry.
Electric Cargo Bikes:Suitable for shopping or transporting goods, they have extra loading capacity.
Electric Mountain Bikes:Designed for off-road applications, with better suspension and special tires for enhanced safety on uneven terrain.
Electric Folding Bikes: Designed to be foldable for space-saving convenience.
Electric Cruiser Bikes: Specifically designed for leisure and perfect for beach use.
Electric Fat Tire Bikes: Equipped with large tires for riding on various terrains such as sidewalks, forest trails, and uneven paths.
Choose the electric bike type that best fits your commuting needs.
Step 2: Consider the Type of Electric Bike Motor
The motor is one of the most critical components of an electric bike, impacting its performance and riding experience. Understanding the characteristics of different motor types will help you make a wise choice:
Mid-drive Motor: Installed on the central crankshaft and directly connected to the pedals. It has a low center of gravity and excellent stability. Equipped with a torque sensor, it provides smoother acceleration, especially uphill.
Rear Hub Motor: Installed on the rear wheel, it offers stable traction with a slightly higher center of gravity.
Front Hub Motor: Placed on the front wheel, it is lighter in weight and allows easier torque steering.
Select the motor type that suits your riding experience and preferences.
Step 3: Consider the Electric Bike Battery Capacity
The battery serves as the "fuel tank" of an electric bike, and its capacity directly affects the bike's range. Different battery types include:
SLA (Sealed Lead-Acid Battery): Low cost but shorter lifespan.
NIMH (Nickel-Metal Hydride Battery): Longer lifespan than SLA.
LiMnO2 (Lithium Manganese Dioxide Battery): Lightweight but expensive, with up to 800 recharge cycles.
Lithium-Ion Battery: Highly efficient and the most common battery type for electric bikes.
When choosing the battery capacity, consider your commuting needs and budget.
Step 4: Budget and Value for Money
Before purchasing an electric bike, consider your budget range. Prices vary based on brand, model, and performance, ranging from hundreds to thousands of dollars. Choose an electric bike within your budget range and avoid overspending.
Additionally, besides the price, consider the value for money. Some brands may offer higher-performing electric bikes at the same price point, so it's essential to compare products from different brands carefully.
Step 5: Choose a Reliable Retailer
When buying an electric bike, selecting a reliable retailer is crucial. A good retailer provides high-quality products and professional after-sales service, ensuring a pleasant shopping experience and resolving any issues.
Assess the quality of their customer support, the professionalism and friendliness of the staff, and ensure that the retailer you choose is trustworthy.
Conclusion
Before purchasing an electric bike, ensure that you understand your usage needs, consider the motor type, battery capacity, budget, and select a reliable retailer. Electric bikes are significant investments, and choosing the right one will provide you with a better commuting experience while contributing to eco-friendly transportation.
For shoppers unfamiliar with electric bike brands, we recommend the DUOTTS brand, known for its high quality and value for money. If you are interested, please visit https://duotts.com/.
Now that you have the key buying guide, we hope you find the most suitable electric bike and enjoy the pleasure of eco-friendly commuting!
---